This was my 7th PAX in a row and only my 7th PAX overall in Seattle, even though I've lived here since the Summer of 2000. I've played games my whole life but was always too busy to attend until a few years after moving to the city. PAX West 2018 (or the REAL PAX) was in its 15th year and there was much to see.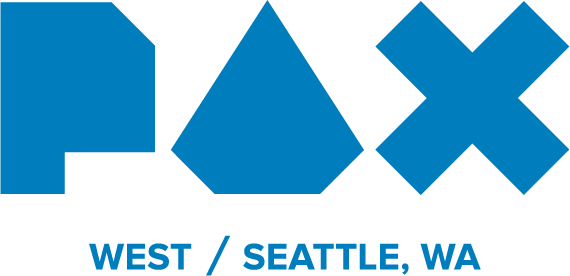 Though the main floor of exhibits seemed to be a bit "too corporate" compared to previous years, I did have a fun time. And, this was the first year in many where I was actually depressed when the show ended. I could have stayed for a few more days as it was so much fun (though that may have had something to do with the private parties I attended with free booze).
First, if you haven't ever attended PAX in Seattle, you must know that you will NEVER be able to do everything you want to. There is simply too much stuff going on all at once during the four days of video game bliss that you have to pace yourself. Research is the key prior to attending so you can plan what is important to you.
There are many discussion panels throughout the show that seem very interesting "on paper". However, for me, these panels are mostly a waste of time. You end up sitting in a room with like minded gamers hoping for some insight into a hidden world but quickly find out the panel of "experts" are just rattling on about meaningless topics because they like to hear themselves talk and feel they are important because they were invited to speak at PAX. My advice is to stick to the GABE/TYCHO panels and anything that has an actual "game creator/writer" that will sign something for you. Otherwise, be warned that you may get quite bored when you could be out on the floor playing real games!
What I really enjoy about PAX are the indie games or lower budget games you can explore. This is where you will find something truly unique and fun. Yes, all the big players are there every few years showing off their big releases. But the real finds are normally up on the top 6th floor, or in the "indie" area on the main floor. This is where you will discover gems that will be more fun than anything a big corporate entity could ever release (or even consider).
What were some of those finds you say?
Well, check these out:
Another great feature of PAX is that you can play almost any game on any console until midnight in special rooms where equipment is set up for you to sign out what you want. You simply choose the game and console, sit down, and play for hours on end. No limits. Where else can you do this? Plus, several classic arcade stand up games and pinball machines are always lining the halls for you to just play for free in so many areas. Again, this is sixth floor stuff. Remember that.
Down on the 2nd floor is the table top HQ. This is where you can sign out board and card games (ranging in the many thousands) to then move to one of many rooms to quietly play that game with friends. And, yes, you can do that until midnight as well. I've discovered so many new games by using this method it is crazy. And on the 3rd floor you will find people who will "teach you" how to play many of these games by just sitting down at their table.
Outside events (meaning not at the convention center in Seattle) are many for PAX. Most "panels" take place at participating hotels due to the limited space at the convention center. But many companies that choose to not specifically exhibit at PAX that year will still have something going on somewhere. Bethesda set up shop for Friday and Saturday this year at the Hard Rock Cafe to promote a range of new games while giving everyone who attended free food and drink. Fortnite was of course highlighted by setting up shop directly across the street from the convention center with a huge covered tent to hold hundreds of people while having a Million Dollar tournament. Some hotels also hosted table game tournaments and teaching sessions for a multitude of games that couldn't fit into the show proper. You literally could walk to six downtown hotels for a separate trade show beyond what was happening at the main show. Again, as I mentioned above, you will never get to do it all in one visit.
Sure, I'm probably leaving out "your" favorite item of PAX West if you have been there. But this isn't going to be a full review. You would have to pay me for that as time is too valuable to a gamer attending the event that "just wants to play". Should you feel there are other items to mention, feel free to let us know!
And, if you have ideas for a shirt, share with us!
We would love to make a design for you that becomes part of our inventory of layouts.
Thank you for reading! Use checkout code PAXEMAIL today through the end of September to get 20% off your next order!